Our Team
Meet the professionals of Mt. Pleasant Veterinary Hospital:
Rakesh Vali
(a/k/a Dr. Rock), DVM
Veterinarian/Owner

Dr. Vali was born in India and raised in Connecticut. He received his DVM from Ross University and did his clinical work at the University of Illinois. His journey began at Mt. Pleasant Hospital for Animals in 2003 working alongside Dr. Brian Silverlieb as an associate. He took ownership of the hospital in 2010. Since his leadership, Mt. Pleasant has grown to a new height of compassionate care for our patients.

While he is particularly known for his canine reproduction and surgical expertise, Dr. Vali performs a broad spectrum of diagnostic testing and soft tissue surgery for his general practice. His extraordinary skills and intuitive powers regarding veterinary medicine and surgery have won him intense loyalty throughout the community. His practice thrives because of the unquestionable confidence and passion with which he treats each and every animal.

Dr. Vali is consistently sought out for his expert advice for various canine reproduction related issues. He has received advanced training in artificial reproduction and is certified in Trans cervical Insemination by Minitube America. He has been involved with breeding and showing Great Danes and Labradors and has many champions to his credit. His passion and talents for high quality veterinary care has awarded him the highest recognition within his profession.  He has a number of published articles, as well.
Dr. Barbara Mangold, DVM
Veterinarian

Dr. Mangold graduated from the University of Maryland with a bachelor's degree in Animal Science. She attended the Virginia-Maryland Regional College of Veterinary Medicine where she was awarded her Doctorate of Veterinary Medicine. Dr. Mangold continued her clinical training during a 13 month internship in small animal medicine and surgery at the Angell Memorial Animal Hospital in Boston.

After working in private practice in Connecticut for two years, she followed her passion for zoo and aquarium medicine. She completed a three year residency in zoo medicine at the Wildlife Conservation Society/Bronx Zoo. After her residency, she worked for Walt Disney World's Animal Kingdom for four years, and then returned to the Bronx Zoo for another three years.

In 2003, Dr. Mangold returned to Connecticut and is currently on staff full time at Mystic Aquarium!
Dr. Katelyn Bakewell DVM
Veterinarian

Dr. Bakewell joined our team in 2014 as an associate. She graduated veterinary medicine from The Ohio State University. She was raised in New Milford with her mother, father, and younger brother. Dr. Bakewell currently lives with her husband and two cats, Francois and Mia. They enjoy visiting historical monuments and reading a good book!
Dr. Nadia Raver, DVM
Veterinarian

Dr. Nadja Raver joins us from Mamaroneck Veterinary Hospital where she has worked for the last 14 years. She has a B.S. In Biology from Brandeis University and her Doctorate in Veterinary Medicine from Ross University School of Veterinary Medicine. She has a strong interest in community medicine and spay neuter services. She has worked for the ASPCA, New Rochelle Pet Rescue and several mobile clinics providing low cost spay and neuter services to the public. As a personal quirk she likes Star Wars, Star Trek and 80s movies and can often be found singing along to country music. Nadja lives in Sandy Hook with her husband, two sons, three Bouviers, a blind Poodle-Dachshund and a temperamental Chihuahua.
Kayla Lewis
Kayla joined our Mt. Pleasant team in 2019. Kayla has her associates degree in equine business management and therapeutic horsemanship. She grew up in Stamford, CT and has moved to Oxford, CT with her fiancé Joe in 2018.
Kayla has an undeniable passion for the animals around her. She makes sure to go above and beyond for her patients she see.
At home Kayla has a variety of animals. Her dogs Piper (papillon), Hazel & Cooper( Golden retriever), Delaney (terroir mix), Polo the Umbrella Cockatoo, two horses - Pooh Bear & Chleo, Chloe the cat, and last but not least her ferrets - Zelda, Muppet & Sprinkles.
When Kayla is not in clinic she enjoys to spend her time horseback riding , paintball, hiking, video games, parks , zoos, going to museums and cooking !
Fun fact about Kayla is that she is an open book but her actual hair color is dark brown.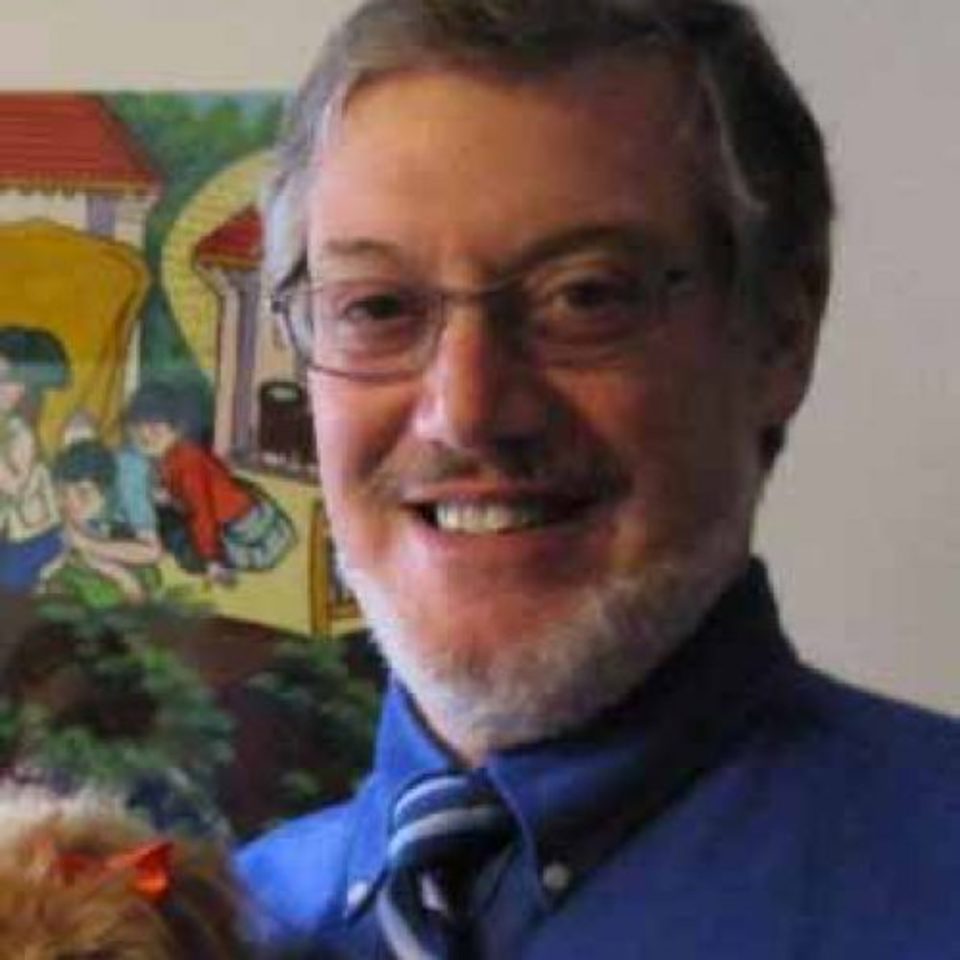 Dr. Cary Brenner, DVM
Veterinarian

Dr. Brenner graduated from from Iowa State University in 1982. Since 1983, Dr. Brenner has been practicing veterinary medicine in Connecticut, where he developed an interest in diagnostic ultrasound.

Dr. Brenner has worked for Veterinary Multiimaging and eVet Diagnostics for over 10 years. Dr. Brenner is available to perform on-site ultrasound studies for veterinary practices in Westchester, Putnam, and Dutchess Counties in New York, and Fairfield and Litchfield Counties in Connecticut..

At home, Dr. Brenner enjoys spending time with his wife, 5 children, and 4-legged family members.
Nina Seturins
Manager
Nina was hired in 2007 as receptionist and office manager for Mt. Pleasant Hospital. She is a graduate of Norwalk Community College. She has had a great love of animals from the time she was a child, much to her parents distress! After going through several types of animals, including a cat that tore up their house, they gave in and got her first dog, a beagle/terrier mix named Cleo, and the love affair grew.
She currently shares her home with two rescued Beagles, Haley, and Micah, as well as a guinea pig named Merlin and a bird named Rosie. Her daughter Kristen has inherited her love of animals and shares her life with rescued Beagle Tessie and her horse Dylan.
Nina spends her spare time training Haley for competition in obedience and rally obedience. She is also a certified as therapy dog who visits nursing homes and schools.  Micah is a special needs dog, being blind, but he loves to learn new ricks and will try and do some rally in the future. She also enjoys horseback riding, gardening, painting and cooking. Working at Mt. Pleasant Hospital has given her a great appreciation for the work that veterinarians do and enjoys working with the clients and their awesome pets!
Lead Customer Care Associate
Sally came to Mt. Pleasant in 2017. Sally went to UConn where she studied agriculture and natural resources. While working at Mt. Pleasant, her favorite things are getting the chance to work with the excellent clients and helping all the wonderful animals that come through the doors. Sally also loves the great privilege it is to work with such an amazing team of people.
Sally loves and owns a terrier mix named Finn. In her spare time, Sally enjoys to read, cook and check out craft beers and breweries with her boyfriend. Sally loves horses and to ride them. She also volunteers at the CT Draft Horse Rescue.
Sally hometown is Simsbury, this is where her parents are. She also had a younger sister who lives in NYC.
Sally also loves to just relax on the beach but can also enjoy winter weather. She says" the colder and snowier the better!"
Sally is a country girl that loves the city living. She lived in Philly for a number of years and was an Adoption Counselor at the PSPCA.
Angelina (Angie) Ruggiero
Angelina joined the Mt. Pleasant team in 2020. She went to school at Newtown High and also completed her Fire Tech & Admin at Naugatuck Valley Community College. She loves to volunteer as a fire fighter and most people are amazed when they find out. She has a love for animals and it shows with her own dogs Lagertha the Great Dane and Rocko - english pointer. Family is important to her as well, she has her 2 siblings Gabriella and James and her brother-in law Mat. Aside from volunteering as a fire fighter, Angie also enjoys eating, shopping and helping her mom out at the Children's Adventure Center.
Angie's favorite part at Mt. Pleasant is interacting with all the clients and the chance to work with animals.
Mary Simpson
Lead Technician/Groomer

Mary is the senior member of our team, having been with Mt. Pleasant Hospital for 10 years. She received her training under the guidance of the hospital founder, Brian Silverlieb, VMD and now acts as our head technician. Mary grew up in an agricultural atmosphere and graduated from Nonnewaug High School from their vo-ag program. She was also very active with 4-H and Future Farmers of America.

Mary has established a breeding program with Australian Shepherds and shares her home with Travis, Tala, Munchkin, and Koz. She also has a collie named Sky and 2 cats, Jojo and Tuffy. She has shown horses most of her life as well and currently owns an Appaloosa mare named Fancy and a Quarter Horse named Babe. Her dog Travis is also a certified therapy dog.

Mary has always enjoyed the hands on aspect of her job and as one of Dr. Vali's main interests is reproduction work, has continued her education and experience in that field as well. In her spare time she enjoys horseback riding, showing dogs, and many artistic pursuits such as sculpting and painting.
Veterinary Technician

Kristen started with us in December 2015. She has 10 years experience in the veterinary field. Graduated from Sacred Heart University with her biology major and her bachelor of science degree.  Starting in March 2017, along with Dr. Kate Bakewell, she will be starting her certification classes for physical therapy.

At home, Kristen has her husband Justin and her 3 year old daughter, Adelina. They also have two great cats, Luka and Anna.

What Kristen enjoys most of the job is the clients. She gets the opportunity to help a wonderful bunch of people everyday. Also the team she works with is filled with compassionate and hard working people. Kristen says " We are encouraged to grow in our careers and find new ways to help the animals we care for." She also enjoys learning about the reproduction aspect which is very new to her. She finds it fascinating.

In her spare time she enjoys hiking, going to the beach, sewing, and knitting.  If Kristen had to ever have another job in her life time, she would very much like to get the chance to be a stunt driver.
Janet Palmer
Veterinary Technician

Janet is our veterinary technician who has been with Mt. Pleasant since 2011. She graduated from the University of Maine at Orono and is a licensed technician in the states of New York and Connecticut.

Her love of animals is reflected in her family pets; their "crazy" Labrador Retriever Daisy, cat named Calvin, Tiny and Winter two small dogs and pocket pets Snowy the ferret.

Her human family consists of her husband Doug and two children, Jackie and Tommy. They enjoy an active life outdoors and a love for all the seasons of New England. Janet has hiked sections of the Appalachian Trail and canoed the Allagash River!
Claire Decker
Veterinary Technician

Claire interned with us during her junior year of high school and became a technician assistant in her senior year. After her freshman year of college she made the choice to devote all her attention on her academic career. Claire then went on to graduate SUNY Oswego University with a degree in Zoology. Now she is back with us as a veterinary assistant and we are very pleased to have her!

Claire is the oldest of four siblings, her middle brother is in the marines and her youngest brother and sister are twins. She lives with her parents and their family hunting dog, Carolina, an Irish Setter. In college, Claire enjoyed learning about and participating in falconry. She is also a very skilled artist who enjoys drawing and sketching when she can. On a nice day Claire enjoys a good hike and bird watching!
 
Veterinary Assistant/Kennel Staff

Theresa started with Mt. Pleasant in 2011 as a kennel attendant. She is a graduate of Newtown High School and attended Southern Connecticut State University. She lives in Newtown with her mother, sister, and their family dogs, including her own, Tehya, a Labrador Retriever.

She has learned the art of breeding and started breeding Labrador Retrievers.

Theresa's role has grown over the years, caring for not only our client's pets, but also for Dr. Vali's show dogs. She trains with them to get ready for shows and sometimes will even show them herself! Theresa participates with Tehya as well for obedience and breed competition. She also will often assist with the reproduction work and helps the technicians with medical procedures.
Carlos Firmiano
Kennel Manager

Carlos cares for our boarding animals and oversees the maintenance at Mt. Pleasant. He has a special way with all of the animals and also assists our technicians when an extra hand is needed.

He shares his home with his wonderful wife and two adorable daughters, who are the light of his life. One of his favorite pastimes is playing soccer and watching sports with his family and friends.

Carlos enjoys getting to know our boarding pets and learning their different personalities! He handles most of the more difficult dogs with ease and his calm demeanor makes boarding less stressful for them.